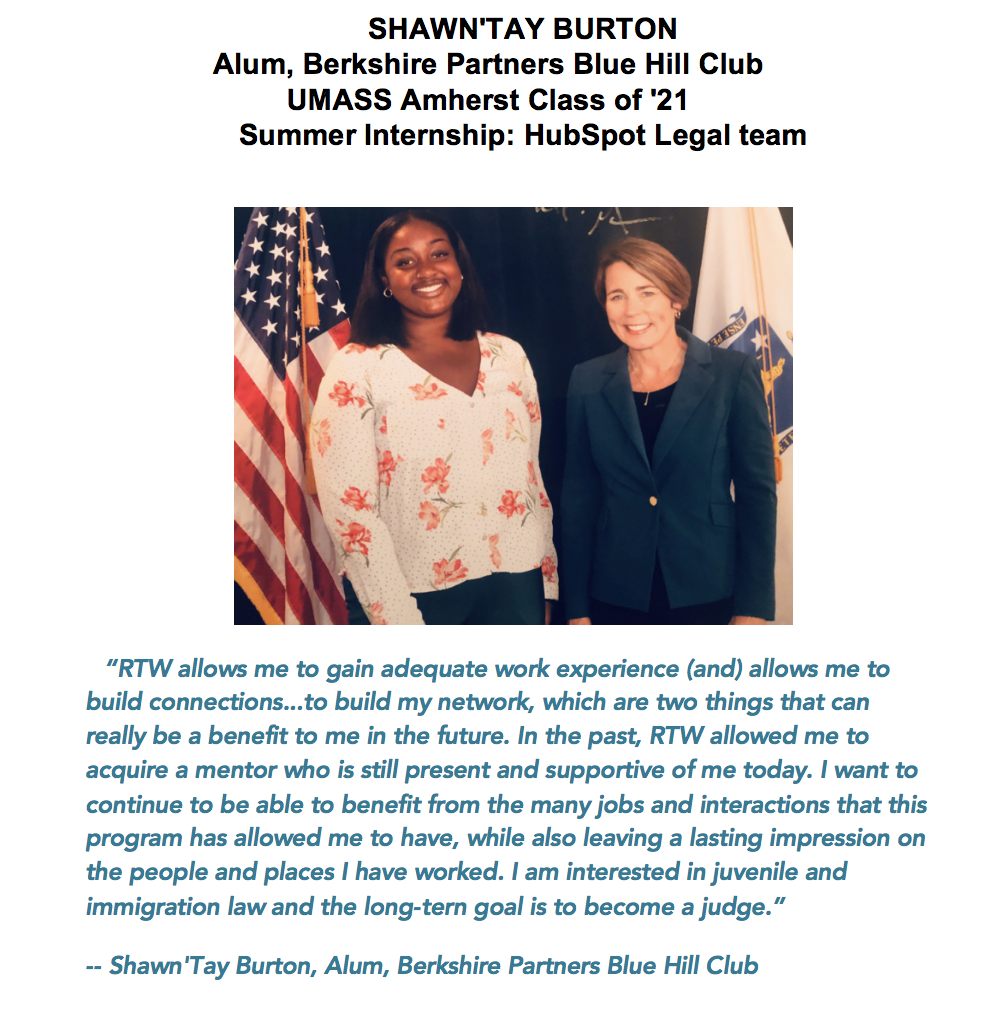 Shawn'Tay is interested in pursuing a Law Degree and has had a virtual mentor meeting with Chief Justice Amy Nechtem of the MA Juvenile Court as well as lunch with Ret. Chief Justice of the MA Supreme Court, Chief Justice Margaret Marshall.
Shawn'Tay's Ready to Work Job History includes internships at the Attorney General's Office, Convertiv and Choate, Hall and Stewart LLP
 Shawn'Tay was awarded the BGCB Youth of the Year Award in 2017.